THE ROAD TO THE DATABASE

THE ROAD TO THE DATABASE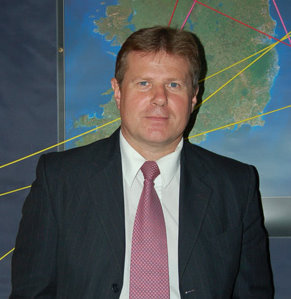 It was on a warm summer evening in 1976 that an event took place in my life that was to fundamentally alter it in ways that I could never have imagined.
I was to experience something that would change my perception of the universe and man's place within it. In simple terms I had a UFO encounter that sowed the seeds in an ever widening ripple effect that would eventually pull me into the field of ufology to the extent that it has become the all pervading theme of my life.

That sighting at the age of 16 was to become the catalyst for a personal journey that was to take 26 years to fully realize.

THE CREATION OF THE PRUFOS POLICE DATABASE.
Over many years I had felt as if something was compelling me to get involved in active research but I had a very busy schedule as a detective and knew that if I did, it would have to be something that worked around my work/life schedule.
In November 2001 I woke up with the germ of an idea to create and unofficial database for UK police officers to record and collate their sightings.
The database didn't have a name at that point but the basic idea would be to record 'on and off' duty sightings made by serving and retired officers and in an effort to get them to come forward. I would also offer total confidentiality (if requested).
The database seemed to offer the perfect solution for my particular set of circumstances. After all, I was a police officer and knew how they worked and their mindsets.

After one or two attempts at finding a name for the database I came up with 'PRUFOS' that stood for Police Reporting UFO Sightings.

Having thought of the name I now needed the oxygen of publicity.

I immediately thought of approaching Graham Birdsall, the editor of UFO Magazine.
I knew he lived in the Leeds area, close to where I worked, so one day I went to see him and put my idea to him for the database. Because of my evidential background he thought it was a great idea.
I then asked him if I could write my first ever article for the magazine as a way of launching the database. He readily agreed and in January 2002 that article was published and it was an honour and thrill for me.
With the publication of the article I realized that I had completed a journey that had begun unknowingly 26 years earlier with my own sighting - a journey that has fundamentally changed the course of my life.

The database (note: some cases are not listed yet) contains details of around 550 cases going back to 1901 involving approximately 1,100 British police officers.
GARY HESELTINE